At Vitality Specific Chiropractic - Mountlake Terrace, we address the cause of your pain, not just the symptom. We believe that education is a big part of your success. Call today!
Chiropractor Mountlake Terrace WA
Choosing a health care professional in Mountlake Terrace, WA is an important decision, and at Vitality Specific Chiropractic - Mountlake Terrace we are dedicated to helping you make the most well informed decision as possible.
From explaining how our Mountlake Terrace Chiropractors can assist you in alleviating your pain to understanding what we do, our goal is to provide you with as much detailed information as possible so that you can feel confident in choosing Vitality Specific Chiropractic - Mountlake Terrace for help solving your pain issues caused by muscle strain, stress, and injury.
Vitality Specific Chiropractic - Mountlake Terrace
Our goal is to foster health in our local community and beyond by introducing people to and educating them about the non-invasive practice known as the upper cervical chiropractic technique. Thousands of people have discovered full-body health using this practice, and at Vitality Specific in Mountlake Terrace, we help our patients view health in a way that puts control back in their hands. People have the right to know how the body can heal itself, and we are committed to empowering the status quo to experience a higher quality of life.
Purpose
Vitality Specific in Mountlake Terrace is a complementary healthcare provider that helps individuals reach their full health potential with upper cervical chiropractic care and massage services. Using the chiropractic technique, we are able to analyze and adjust two specific vertebrae, the atlas, and the axis, so that communication sent from the brain to the body via the spinal cord can occur without any obstructions. This non-invasive and painless process requires no medication and allows the body to heal its own ailments.
Mission
The mission of Vitality Specific in Mountlake Terrace is to educate our patients to take an active role in their health and empower the status quo in order to reach their true potential for expression of life and health.
Upper Cervical Chiropractic Care
At Vitality Specific in Mountlake Terrace, we promote full-body well-being using the upper cervical chiropractic technique. Upper cervical chiropractic care uses a precise technique that finds and corrects nerve interference (also known as subluxation). This particular technique focuses specifically on the top two vertebrae (the atlas and axis) because when these two bones are misaligned, communication from the brain cannot be adequately transmitted to the rest of the body.
The ultimate goal of the Upper Cervical chiropractic technique is not to diagnose or treat medical conditions but to correct the atlas and axis so that the body can repair and maintain optimal health on its own.
Massage Therapy
In addition to providing upper cervical chiropractic care, Vitality Specific also offers massage services. Though receiving a massage certainly feels nice, when combined with this technique, its healing effects are even more beneficial. Massages help relieve the physical manifestations of stress, and this improves circulation and aids in relaxation.
Together, the Upper Cervical Chiropractic technique and massage help weak muscles heal faster, reduce pain and swelling, improve posture, minimize muscle spasms and cramping, strengthen the immune system and reduce blood pressure.
Common Symptoms Chiropractic May Help...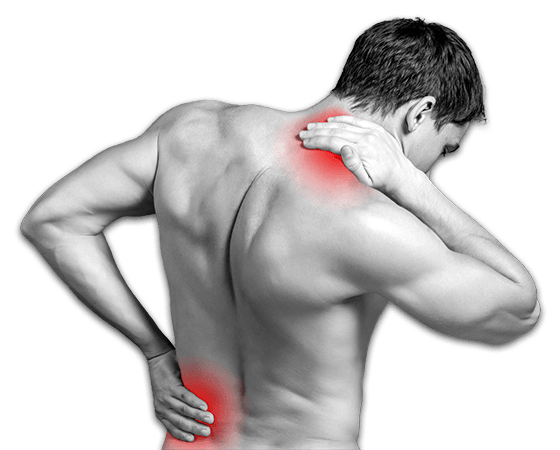 Chiropractic SCIENTIFICALLY EXPLAINED

A concise scientific explanation of chiropractic is that adjustments directly affect musculoskeletal structures by reducing pain and increasing joint motion.

Musculoskeletal structures include ligaments, muscles, joints, joint capsules, and surrounding myofascial tissues. Aside from this direct benefit, the autonomic nervous system is indirectly affected by the down regulation of the sympathetic nervous system (fight or flight system), and promotion of the para-sympathetic nervous system (rest and repair system).

This is done through the effect that chiropractic adjustments have on joint capsules and the body's proprioception mechanism (sense of where one is in space), through the mechanoreceptors (provide information regarding mechanical changes within the body), in the joints and periarticular tissues (tissue surrounding the joint).

Chiropractic Care and Your Health

Chiropractic is a profession within the health care field that deals with the neuro-musculoskeletal system of the human body. A chiropractor will diagnose, as well as help prevent, injuries and disorders of the nerves, muscles, and bones.

While we will diagnose and treat these resultant injuries and disorders, the main objective is the removal of nerve interference allowing the body to heal itself without invasive procedures and/or drugs.

As would be the case with any other field of care, our patients at Vitality Specific Chiropractic - Mountlake Terrace receive a thorough consultation including history and examination of their major complaint. After considering possible causes of the patients' condition a diagnosis is established and a treatment plan is created.